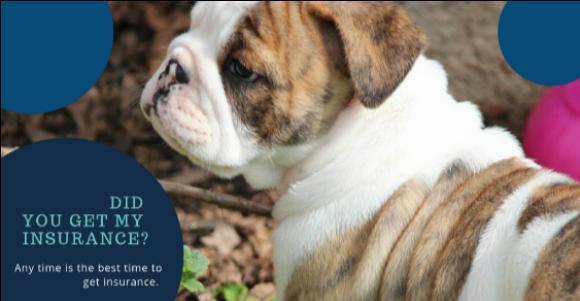 Does Your Pet Need Insurance?: Pet Health Insurance Basics
Short answer? Yes.
Good health doesn't last forever. Even the healthiest pet can eventually develop kidney disease, diabetes, cancer, or swallow string or other foreign object. When illness or injury strikes, pet health insurance can help you avoid an unexpected hit to your bank account.

What Should I Consider When Choosing a Pet Health Insurance Company?

Before you commit to a particular company or policy, consider these factors:

Coverage.
Do you want coverage for accidents, animal care, or illnesses? What services and treatments are included in each component? How are genetic diseases covered? What about high-tech treatments, like laser surgery?

Finances.
How much will you pay each month in premiums? How much does the company charge for deductibles? Will you have an annual deductible or separate deductibles for each incident? How much will premiums rise every year? Will you pay more to insure your older pet? Is there a discount to cover multiple pets? Will visits to specialists or emergency clinics be covered the same way as visits to your pet's vet?
Claims.
Are claim forms easy to understand and complete? Can you submit them online? How soon can you expect to receive your reimbursement after submitting your claim?
Pre-existing Conditions.
Are pre-existing conditions covered? If your pet has a pre-existing condition, can you obtain coverage for the condition after a waiting period? What conditions are considered pre-existing?
Portability. Can you still use the insurance if you move to another state or country?
Click here for a consumer report on the top pet insurance companies.


---
Sources:

Canine Journal: Is Pet Insurance Worth It?

https://www.caninejournal.com/is-pet-insurance-worth-it/

Pet MD: What to Ask When Choosing a Pet Health Insurance Provider?

https://www.petmd.com/centers/insurance/evr_what_to_ask_when_choosing_a_pet_health_insurance_provider

NBC News: Pet Insurance: A Good Deal? Or a Rip Off?

http://www.nbcnews.com/id/43916934/ns/business-consumer_news/t/pet-insurance-good-deal-or-rip/#.W-ns9s5KjIU

ndp/analytics: The Economic and Social Contributions of the Animal Health Industry, 2/18

https://www.ahi.org/wp-content/uploads/2018/03/AnimalHealthIndustryReport_AHI.pdf