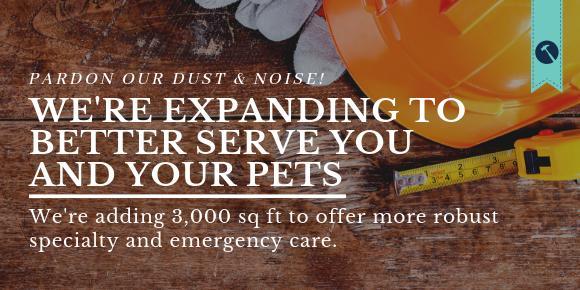 "We're excited about the expansion and the capacity to add additional services for our community. It's imperative that we maintain the ability to support our community and have planned our expansion to keep our doors open 24/7/365." said Alicia Williams, Senior Hospital Administrator.
Since opening in 2007 by Dr. Charles Quick, board-certified veterinary radiologist, SLVS has expanded to offer Neurology, Internal Medicine, Medical Oncology, Surgery, I-131 treatment and 24-hour Emergency care. This expansion will increase SLVS' ability to care for the increasing number of pets in need of quality, compassionate and caring veterinary specialist or emergency care in the greater Houston area. Additionally, the expansion will attract additional specialists in cardiology and/or ophthalmology to the Sugar Land area.
"We pride ourselves on quality client service," said Rani Hilbun, Hospital Administrator. "Initial examinations with our specialists are 45 minutes to 1 hour, so you really get that one-on-one time to build a relationship. I think that is why we've continued to grow so quickly; we genuinely care about the pet parent as well as their pet."
The expansion includes 3 additional operating rooms; total of 5; 5 additional exam rooms with a dedicated reflection room, a dedicated feline ICU ward, 2 new isolation wards with the capacity to hospitalize dogs with canine influenza, expanded general ICU space, expanded exercise yard, additional laboratory space, expanded oncology, neurology and internal medicine suites; additional ultrasound suite, and a dedicated cardiology suite.
The architect firm who helped design the new floor plan, with the input of the veterinarians, specialists, nurses, and client care staff, is BDA Architecture. BDA Architecture specializes in veterinary hospital design. The primary contractor for this expansion in SCI Construction, LTD. SCI Construction plans to have the expansion completed by February 2020.
###
Sugar Land Veterinary Specialists and 24 Hour Emergency Care and services are either registered trademarks or trademarks of Sugar Land Veterinary Specialists and 24 Hour Emergency Care.
The names of actual companies and products mentioned herein may be the trademarks of their respective owners.